José González had the roundhouse spellbound on Wednesday. Here's our review.
The Roundhouse is and has long been a welcoming venue for artists of José's type. The venue lends itself to those more intimate and humble performances, whilst still being a large-cap venue. Don't get me wrong, there's still a lot of heavier, louder, more aggressive music that passes through, but something about the character of The Roundhouse feels more intimate.
Swedish folk singer José González is on tour following Local Valley, his first album in six years. Local Valley is González' first release experimenting with electronic beats, but his songwriting mannerisms and soft-spoken voice remain just as enticing. Armed with a Spanish guitar and a few extremely minimal backing tracks, González hits four venues in the UK. Having already visited Bristol and now London, the folk troubadour then plays Cambridge and Cardiff (Get Tickets Here).
Similarly to Wet Leg, I found myself curious as to what kind of audience the singer-songwriter was going to attract. I took a look as I walked down the queue to see a total variety of people. The only discernible trend was that I don't think I saw anyone that looked under eighteen. There were people dressed like they'd been plucked out of the 60's Greenwich folk scene, people in band t-shirts (Fontaines D.C. is one example I recall), and people that had clearly rushed out of work still sporting expensive suits.
The night is opened by singer-songwriter Anna B Savage. Admittedly I was not previously aware of her work, but her set needs no further praise than the fact that as a result, I have spent the last week exploring her discography. Savage's set consists of just herself and her affectionately played Fender Jazzmaster. Her darkly entrancing voice tells raw and honest tales through an outpouring of the most deeply personal experiences. The confidence with which Savage communicated these really personal experiences was refreshing, her performance feeling raw, naked, and intensely visceral. Savage was as grateful to be playing The Roundhouse as we were grateful to see her there.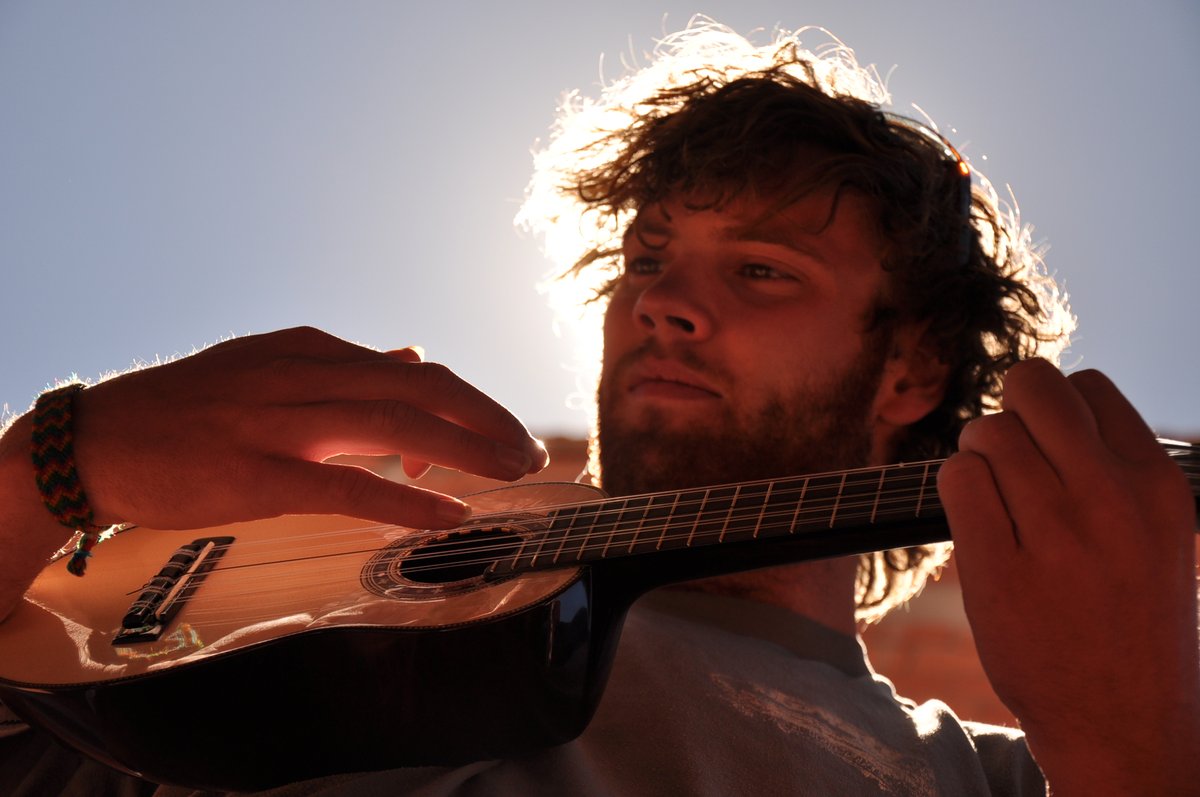 Blanco White
Blanco White is next up, an artist who I was familiar with only through his single: Olalla. Josh Edwards is the mind and body that forms the Blanco White name. Edwards is from London, but the origins of his sound comes from a trip to Spain. It was here he was taught flamenco guitar and picked up tendencies of Latin-American folk music. Three others join Blanco as a backing band; a bassist, a guitarist, and a synth player/violinist. I found the violin to be a really nice element of the live performance, but unfortunately, I found the set generally disappointing. I'm unsure if the live arrangement was the issue or just the performance of the arrangement, but during many of the songs, the rhythms of the guitar and bass were contradictory to each other, creating a bit of a jarring sound.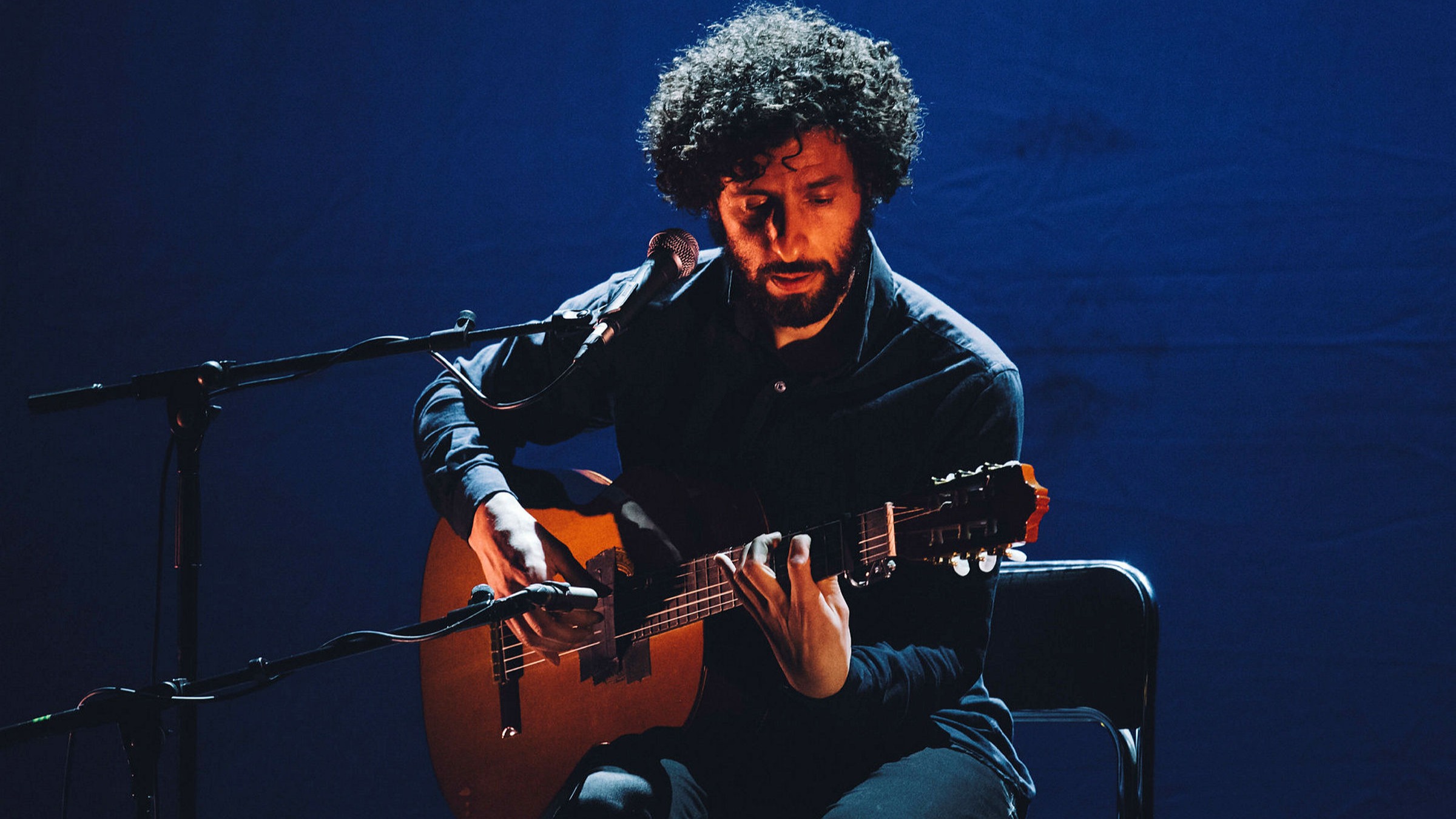 José González
José's stage presence is that of a purposefully introverted, relaxed character. The singer calmly takes the stage to an elevated platform decorated with only a chair, a mic, and his Spanish guitar. González opens with With the Ink of a Ghost, to the reception of a silent audience watching entranced and welcomingly as the master works. José then plays through two tracks from his debut album: Veneer.
Watching an artist like José González perform is a unique experience; typically at a show, the audience and artist unite together in a joint experience, something is shared between both parties. Here however, as an audience member I felt as if I was on the outside looking in, González sat in a glass box metaphorically distanced from the crowd. This is by no means to be received as a critique, this space that José creates is an important contribution to the implicit mystique of his performance.
In keeping with this outside-looking-in character of his performance, José rarely speaks to the audience, occasionally introducing the next passage of songs but rarely much else. Next up we get the first song from Local Valley, the album that González is touring. Valle Local is not the strongest song on the album, nor in the performance, but the energy carried in the artist's guitar playing does work with the audience, the room has picked up a little at this point. Following Down the Line from the Swede's second album: In Our Nature, José launches into a four-song grouping from the new album. The new songs he has played up to this point are well received, but we still haven't heard any of the work that experiments with more electronically influenced themes which Local Valley is probably most notable for when compared to his other work.
After the most solid introduction to the new album we have received so far, González plays Leaf Off / The Cave. As I recall this is the first time we hear a backing percussive element used in the performance. I found this added a really interesting and welcome extra dynamic to the set. Swing is the next song in the set, and possibly my favourite track from Local Valley. With Swing, José gives us the first taste of the more electronic, layered influence on the album.
At this point, the singer stops to introduce us to the next song on the set, the first cover song in his set: Blackbird. This is also the first time González encourages engagement from the audience, leaving them to sing the second half of the song accompanied by José's beautifully effective finger-picked guitar. We are then given another two new songs, Visions and El Invento. Both of these songs leave the still-silent audience transfixed, the first track on the album El Invento being especially memorable for its withdrawn, engaging sound, sung completely in Spanish.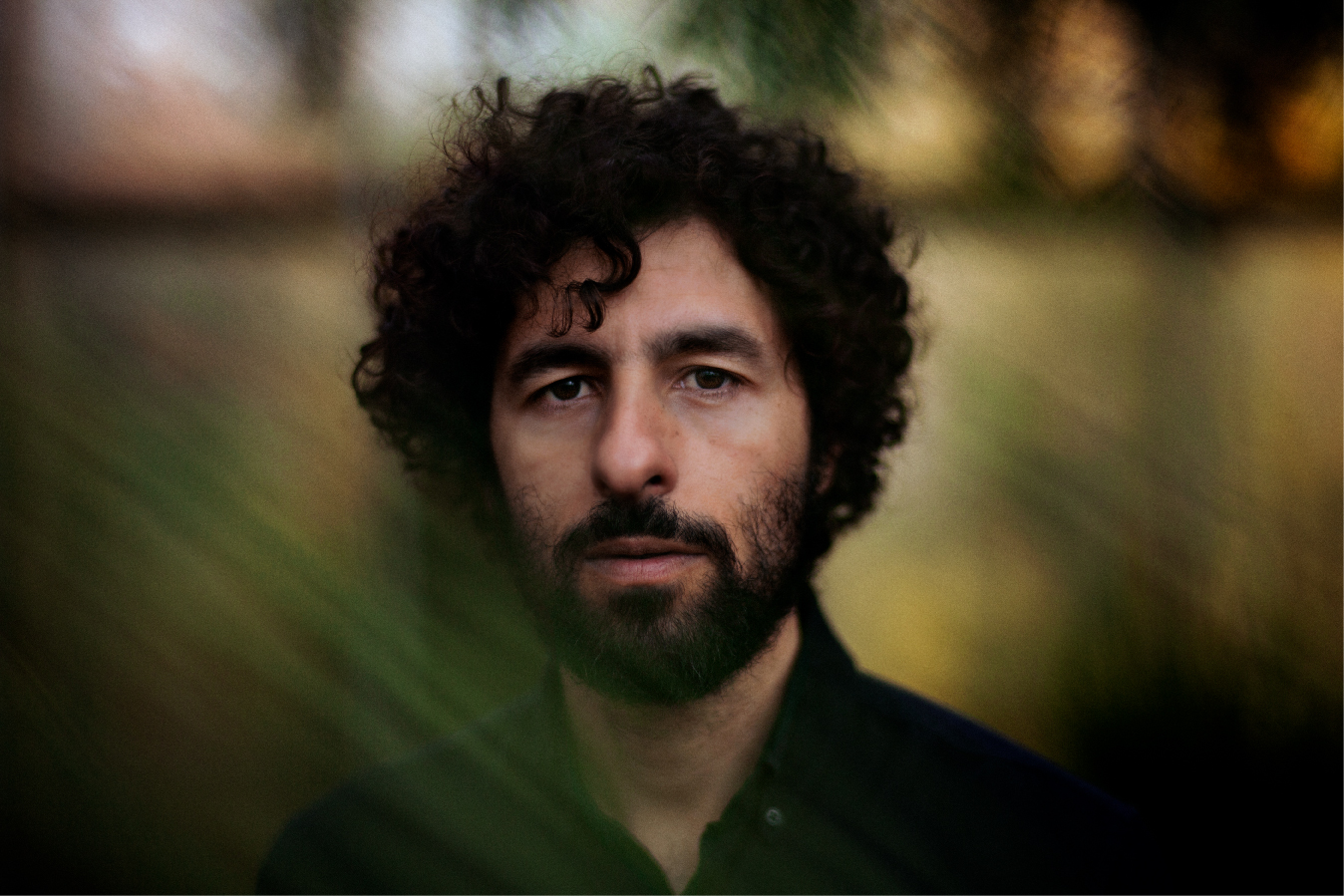 José then plays us Cycling Trivialities, which judging by the audience's reaction, was a track that people were perhaps more familiar with than others. To speak more generally of the audience, I feel that attendees were maybe not deeply familiar with González' work, instead being drawn to the show by his more general 'vibe'. This was made clear by the differences in reaction to José's more well-known commercially successful tracks. I wouldn't say this transpired negatively however, an audience that arrived only chasing the general atmosphere of the artist's work surely left with a desire to read more into the withdrawn yet wildly engaging music that González is writing.
Another cover follows, Teardrop by Massive Attack is delivered with immense reception. The singer puts his own twist on the track as a result of his delicately picked guitar playing, accompanied by his standard soft-spoken reserved tone in his voice. José builds the track into a much larger anthemic piece as we progress through it, steadily increasing the energy of the room. This is until he says a short thank you and promptly leaves the stage.
The show is not over however as it does not take long for the artist to re-appear and jump straight into Tjomme, another track from the new album that carries a more electronic inspiration backed by a drum machine. José then asks us "Al Green, Nick Drake, or Paul Simon?", to which the audience replies with mixed responses in equal measure before González selects Nick Drake and plays us Cello Song.
José González then finishes his encore with Crosses and then Heartbeats, both from the singer's debut album. The last track being the one that the folk master is most recognised for, and an audience favourite.
Overall I found the set to be really well balanced, although this show was for his new album, we received equal tastes of tracks from work spanning his entire discography. González creates a wonderfully intimate performance regardless of the space he is in, playing to a largely silent audience who spend the performance locked in and transfixed by the humble stories José delivers.
Setlist:
With the Ink of a Ghost
Stay in the Shade
Lovestain
Valle Local
Down the Line
The Void
Horizons
Lead On
Line of Fire
Leaf Off / The Cave
Swing
Blackbird (Cover: The Beatles)
Visions
El Invento
Cycling Trivialities
Teardrop (Cover: Massive Attack)
Tjomme
Cello Song (Cover: Nick Drake)
Crosses
Heartbeats (Cover: The Knife)